We work with people to identify their interests and goals.
Exploring where your interests could lead.
Creative Links is a hub where individuals meet and from where you can safely venture out to be involved in what interests you.
Together we explore links to other community groups, organisations or businesses where your interests and goals might be encouraged and developed.
Volunteer community mentors will be matched with you – based on your common interests.
Phone: (+61 3) 5434 2777
Email: customerservices@gcss.org.au
Interested in taking part?
Complete the form below and we will get in touch.
Phone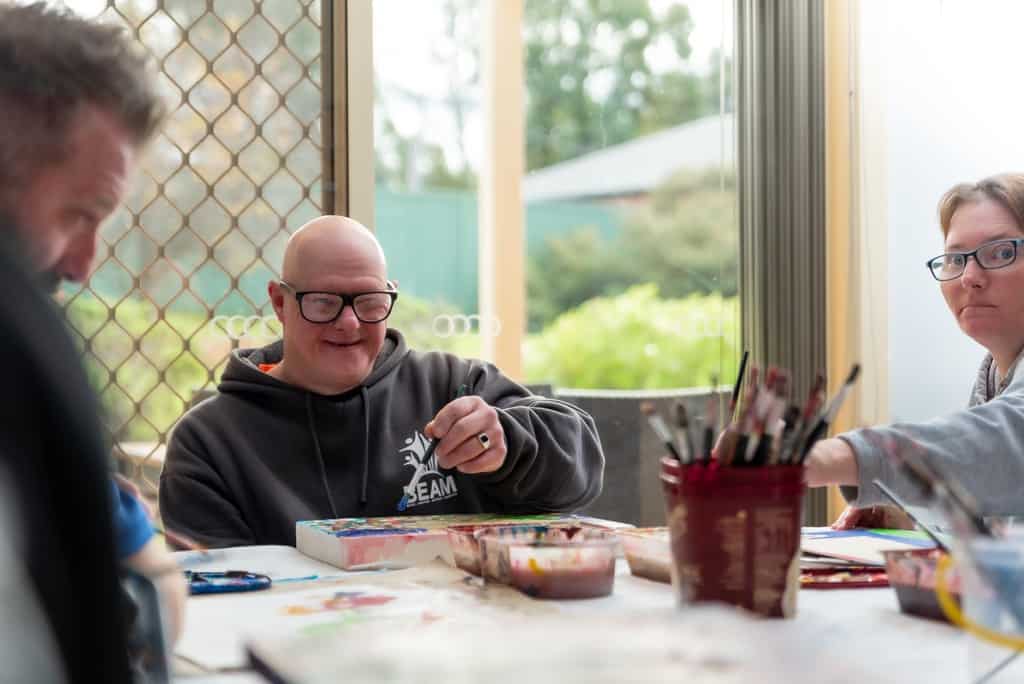 Related news
Catherine Doherty
"I enjoy being around people with a good sense of humour. I want to use Drama to make more friends." - Kyle We were thrilled to be invited to be part of this
Catherine Doherty
The last few months have been challenging for all of us. We have tried ways of staying connected. CreateAbility and Creative Links have run Zoom video meetings but it's still not the same as seeing
Catherine Doherty
This program has now been running for over three years and going from strength to strength. In that time we have seen the value of using creativity to discover new interests, enhance communication and enable