community mental health support
community support day programs
Golden City Support Services offers day programs for people living with mental illness.
carer support program
The Carer Support Program is an initiative of Golden City Support Services, delivering positive support for carers.
Working with families and carers of people affected by mental illness and the person they support, the Carer Support Program identifies individual's needs, challenges and puts into place long-term plans for the future.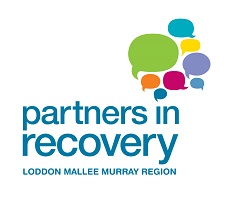 Partners in Recovery (PIR) is an initiative of the Federal Government to better support people experiencing severe and persistent mental illness with complex needs by assisting the multiple sectors, services and supports to work in a more collaborative and coordinated way.
Partners in Recovery – Brochure (696kb)
Partners in Recovery – Advertisement (178kb)
Partners in Recovery – Program Information (205kb)
consumer participation group
Golden City Support Services auspices the Consumer Participation Group.
The Consumer Participation Group is made up of people who share a desire to make mental health services as good as they can be and ensure the voice of the consumer is heard and valued.
Group members include people who use mental health services and people who provide them. The group covers the Loddon Campaspe Southern Mallee region.
For more information please download our brochure