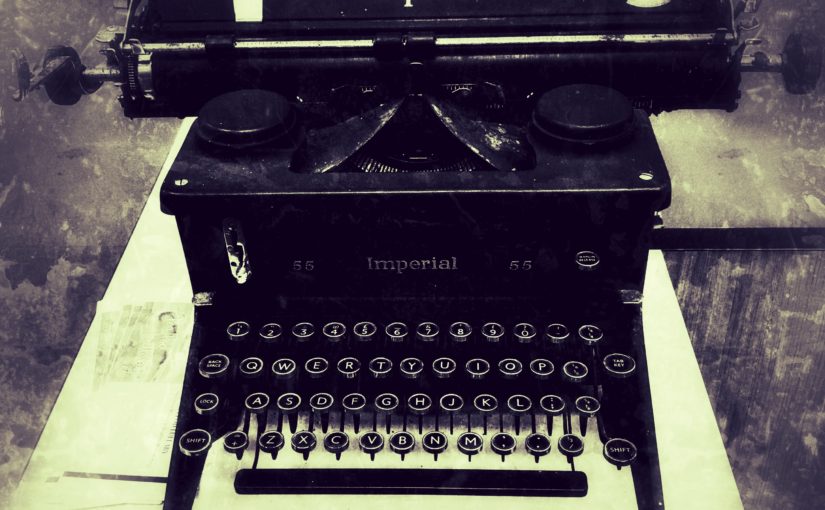 One of the best stories of innovation and designing for the future I know is about a blind Contessa and the man who loved her.
A skilled mechanic, Pellegrino Turri fell in love with the gorgeous Contessa Carolina Fantoni da Fivizzono (you could just fall in love with that name!).
They lived in Italy in the early 19 century and they wrote beautiful love letters to each other. But the Contessa was loosing her sight, so from love and to continue their correspondence Pellegrino began to think how he might devise a machine for writing.
A few other people had conceived of a mechanical writing apparatus but nobody had actually built a functioning model. Signor Turri was the first to fashion a functioning 'typewriter'. It did not look quite like today's typewriter but his machine worked. No example of it exists today but the original love letters typed on his machine from the beloved Contessa do.
Would Pellegrino have succeeded or even tried to make the thing that led to one of the most widely used pieces of technology in the world if there had been no obstacle or barrier to overcome or no love involved? Did the Contessa's disability bring about the invention of the keyboard which is now a thing without which we cannot function in our present world? Is it cleverness or passion that succeeds in producing the most useful developments in our lives?
When we pay attention to the people around us and their experiences, to the things that matter to them, to the things that prevent them from living the life they aspire to, then we are able to think beyond the expected and beyond the already known to imagine things that will truly be revolutionary and lead to us all functioning better in our world.
There are designers who have taken this approach to working towards the future. They have developed methods for doing just these kinds of things. They call their work human centred design or design thinking and they can tell great stories about how people are changing the world.
As an agency that works with people with a wide range of support needs, Golden City Support Services has taken up this approach and it is helping in the introduction of the National Disability Insurance Scheme. This reshaping of our service system allows us to think differently and to develop services that respond better to the needs of people requiring support under the scheme.
John Willis
Golden City Support Services / CreateAbility