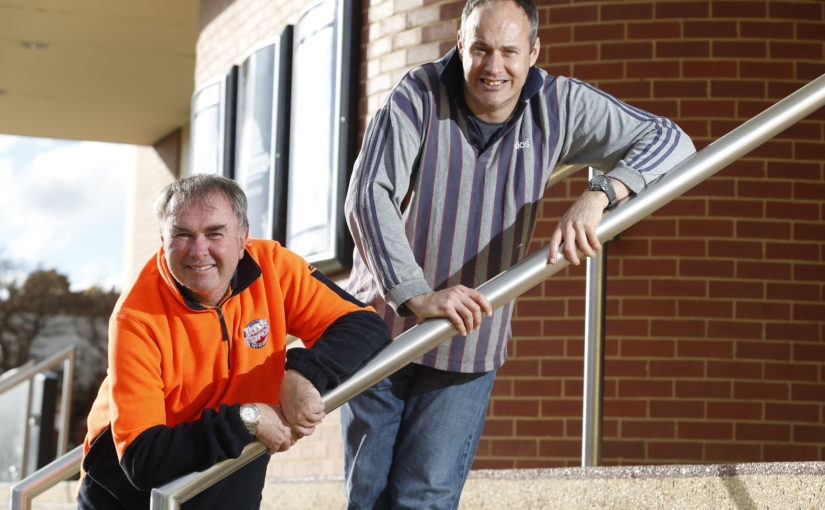 What is not to love about escaping into a film with popcorn or a choc-top at the local cinema?
Going to the movies is an ordinary event most people look forward to, but Duncan – who has a disability – has not wanted to go to the movies for many years.
His support person from Golden City Support Services continued to offer the movies as a choice, but for Duncan something was always missing.
Sometimes we might like to go to the movies alone – but many of us, like Duncan, prefer to go to the movies with a friend.
It takes skill for a support person to notice the things that might be lacking in a person's life and then find ways to build those things together with the person.
This is what Duncan's support workers did in rekindling a friendship that now means so much to him.
Duncan looks forward to meeting up with his friend Brad to go out with for a meal and then to the movies.
"I love the big screen, with sound all around me, a comfy chair and popcorn," he said.
Golden City Support Services chief executive Ian McLean said his service worked hard "to create opportunities for more independence and engagement in each person's life."
"Our team is skilled in disability support," he said.
"And that support might mean assistance with the basics of daily life, but with the opportunities the National Disability Insurance Scheme offers, it can also mean assistance with doing things beyond the home.
"We work with you so you can steer your own life, with more friends, more opportunities for fulfilling experiences and more control.
"Golden City Support Services can provide support in Echuca for people with a disability and who have an NDIS plan.
"We have more than 35 years of experience and skills in working with people to reach what others have thought impossible.
"We provide tailored support – day and evening – in Echuca that is as individual as your needs."
Mr McLean said Golden City's support can assist people to seek employment, join a group to enjoy a hobby, attend community events and festivals or learn news skills such as preparing a much-loved meal.
He said overcoming social isolation has reconnected Duncan with some of his favourite activities, such as going to social events.
"Duncan recently travelled to Bendigo with Brad for CreateAbility's Christmas in July," Mr McLean added.
"CreateAbility is an initiative of Golden City Support Services that uses art and performance as ways for people to express themselves and connect with others. Activities range from drama workshops to being part of the team that plans events," he said.
"With the rollout of the NDIS in the Loddon region, Duncan is currently preparing for his NDIS plan.
"He is thinking about the support he receives and his future goals.
"Everyone with a disability has different support needs.
"With the NDIS you can receive support for achieving goals that are 'reasonable and necessary' and friendship will be at the top of the list for Duncan.
"Golden City Support Services delivers support that builds relationships in the community for people with a disability.
"We work with you to achieve your goals, by providing the right support at the right time, so you can live your life as you want," Mr McLean said.
The enquiry team at Golden City Support Services is ready to talk with you about your support needs in Echuca.
Call Golden City Support Services on 1800 001 005  or email us enquiry@gcss.org.au