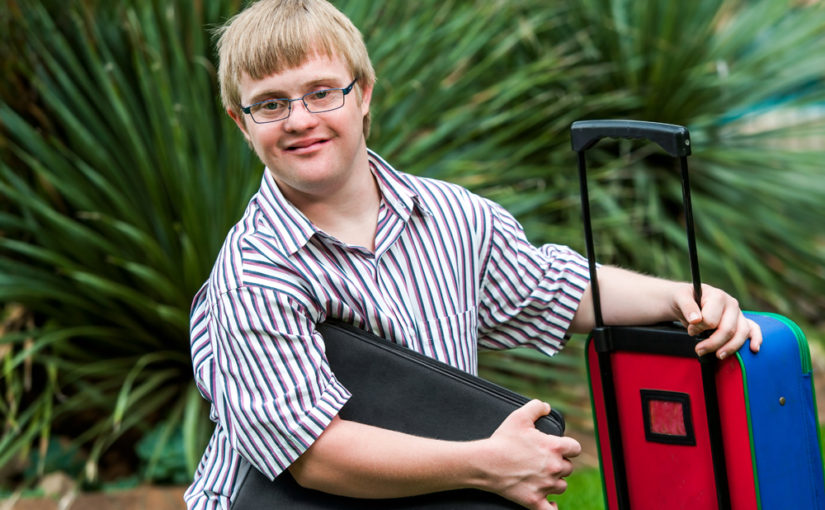 National Disability Services and Every Australian Counts have released a paper in 2017 showing the potential scale of the economic benefits the NDIS will bring to Victoria.
New economic modelling forecasts the impact the NDIS will have on Victorian Gross State Product when fully implemented and details the potential for increased labour force participation of people with disability and their carers.
In Victoria the NDIS will:
• Support between 6,800 and 10,800 people with disability to find work
• Support approximately 8,300 carers to return to the workforce
• Create an employment boom in Victoria with 15,000-19,000 jobs created as a consequence
• Create jobs in the Victorian disability service sector
• Add up to $5.4B annually to Victoria's Gross State Product
Every Australian Counts Campaign Director, John Della Bosca, said of the report: "We have been hearing a lot in the media recently about the NDIS being a budget blowout. Not only is the NDIS on budget, this report shows just how beneficial the NDIS will be in the future."
The report uses ABS data on numbers of people with disability who would like to work but because of various restrictions have been unable to. With the NDIS, this is changed as more support becomes available to more people with disability. The report also uses data of carers who desire to return to the workforce but cannot now because of their caring responsibility. The modelling is based on an ABS survey of over 75,000 people with disability and their carers. At about one 300th of the Australian population, this makes it the largest sample survey conducted by the ABS.
State Manager for NDS in Victoria, David Moody, welcomed the data: "The NDIS is a mammoth social change for Australia, one that we need to have. What's so encouraging about this report is that it shows how financially smart the NDIS is too."
Mr Moody continued: "Up to 5.4 billion dollars growing Victoria's economy each year is very welcome news, it means jobs for people with disability, jobs for carers and jobs created in the disability sector. People with disability want to work and while the NDIS will allow many the opportunity, there are community attitudes about the employment of people with disability that need to change. It's time to break down the barriers that people with disability face every day."
John Della Bosca concluded: "The NDIS is a socially and economically responsible scheme. It's long been touted as the scheme whose time is now and it's exciting to see the realities of the NDIS changing lives across Australia. The NDIS begins full transition from July this year. That means more choice and control for people with disability and their families. It means more support and more services and at full implementation it will mean up to 22 billion in GDP for Australia."
The key findings are:
1. Direct employment growth of between 6,800-10,800 people with disability on a full-time equivalent (FTE) basis is expected;
2. Employment growth of approximately 8,300 FTE carers returning to the workforce as a result of NDIS supports for their care recipient is forecast;
3. Total direct employment growth of approximately 15,000-19,000 FTE is expected;
4. With flow-on effects from this employment growth, the creation of 31,400-39,000 new FTE jobs in Victoria is predicted;
5. A GSP impact for Victoria of $4.3-5.4B per annum in 2015 dollars when the NDIS is fully implemented is expected; and
6. These gains are in addition to any employment gains created by increased disability service funding in Victoria as a result of the NDIS funding agreement.