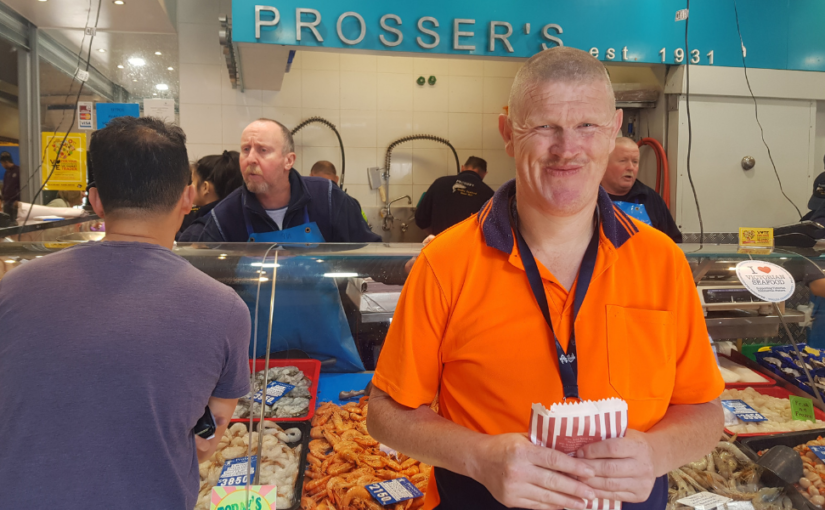 Justin is growing in his confidence.
Justin is a young man with a disability who is supported at his regular job delivering newspapers and to do his household shop.
Over time, with support, Justin has begun to feel more independent.
He is thinking about having less support in his regular activities like shopping to that he can have support to try a new experience. He thought he would like to go to Melbourne.
Justin planned the support he needed to make the visit to Melbourne. Because of his confidence to shop independently, he decided to do his shopping without to support and save up his support hours for a trip to Melbourne.
"My favourite thing about Melbourne was patting the horse and talking to people on the train, I enjoyed the fish market and spent a lot of money on sushi," Justin said.